Weldehaven Farms calves out 35-40 cows yearly. This year's calving has produced 36 on the ground. The mamma cows are from functional genetics.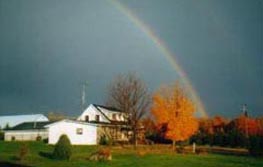 Visitors are always welcome at our farm and the gates are always open. Weldehaven Farms may not be a "POT OF GOLD" but it is definitely a nice place to visit.
Our farm has lots of beautiful scenery for you to see when you visit such as an old Covered Bridge that crossing the creek and runs right through the farm.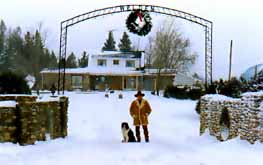 In the winter the farm becomes a "Walkin in a Winter Wonderland" for visitor to enjoy. And don't worry the cattle all enjoy a warm stay in our winterized barns.